The best way to combine tennis and education at an American University.
Average tennis scholarship
we secure per year
Universities we work with
of Tennis players choose the College route in USA instead of playing pro.
How to qualify for a tennis Scholarship?
How good does your tennis level need to be?
Your level of tennis is very important, as depending on it you will have a greater or lesser number of coaches interested in you who can offer you tennis scholarships that help you defray the costs of your education in the United States. In addition, the better your academic and sports level, the easier you can access universities of higher level and prestige. If the United States has something positive, it is that it accommodates all types of tennis. From those who plan to compete at the professional level, to those who are club tennis players who have never competed but have the budget to study in the USA.
High level tennis players
Players who have represented national teams, who have ATP or WTA rankings, and have reached the final stages of the National Championships. They will be able to choose their ideal university and, in some cases, they will be able to make the jump to the professional world once they finish their studies. Players at this level would be considered for a full ride tennis scholarship at a NCAA Division I.
Middle-Level Tennis Players
Players who have no international experience, who have few national results, and have a ranking in their country of 200-500. They will have dozens of options and will compete in Division II or NAIA universities.
Low Level Tennis Players
There are also options for players who have less level but with passion for tennis or for those who for academic reasons have not been able to participate in Championships or have very low ranking. The NCAA Division III universities are your site, with very good universities academically speaking.
Academic requirements for studying in the United States
As you have seen, studying in the United States thanks to tennis is a dream for many. If you dream of getting in, you need to know the requirements to get tennis scholarships at universities in the United States.
Here we bring you:
You must have a UTR ranking, national or international (ITF, ATP or WTA) for NCAA D1

.

Finish the high school studies in your country of origin, taking all the necessary courses each year.

Be an amateur tennis player, that is, you have not collected money or signed professional contracts.

Prepare thoroughly for the entrance exams to American universities: The SAT (American Selectivity) and the TOEFL (Test of English for non-English speaking students). In this case, it is important that you prepare the most possible, because the better your score, the more chances you will have for both scholarships and better universities.
Tennis Scholarships: Why is the U.S the perfect place?
Tennis in the United States emerges more and more as a future option for those tennis players who see it might be very difficult to reach the professional world. They find in the United States the ideal outlet to be able to combine studies and sports at the highest level in an American university through a tennis scholarship.
Depending on the level you have, the universities will offer you more or less scholarship depending on your academic and sports profile. They bet on you as a tennis player to defend the colors of your university, and you have to respond as a tennis player and as a student. All this in dream facilities, owned by the best tennis clubs in the world. The teams are usually composed of several international players and have a coach, second coach, physical trainer, physiotherapist, nutritionist, etc. Everything will depend, of course, on the level of the university you go to.
In recent years, more and more tennis players are betting on this option, even those who want to make the jump to professional tennis like John Isner or the Brian brothers, among many others, since they prepare physically 100% while you get a college degree. In addition, the professional careers of tennis players each are longer, as it is normal for a 30-year-old tennis player to stand out in the ATP ranking. This is the reason why many choose to launch into the professional race after finishing their university studies and having obtained a great physical level.

The process to securing a tennis scholarship
Our team will work with you directly to complete each stage necessary to making sure your future tennis pathway in America is easy and without hassle.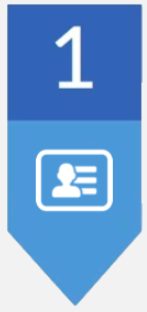 Tennis scholarship game plan
Customized recruitment timeline planning

Introduction to your management team members

Online ASM profile development & creation

College recruitment video production & editing

Access to ASM online recruitment academy portal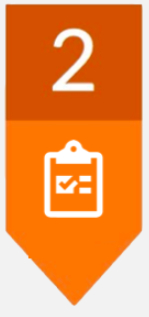 Review of athlete academic credentials

Identification of necessary exams

SAT registration & prep*

Toefl registration & prep*

ACT registration & prep*

NCAA Clearinghouse registration*

NAIA Clearinghouse registration*

Scheduling of your personal exam tutor prep classes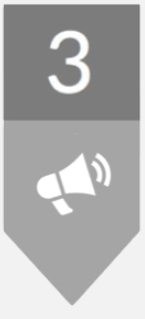 College marketing & Scholarship commitment
Identification & research of potential schools

Activation of soft recruitment campaign

Evaluation of initial marketing campaign

Activation of hard recruitment campaign

College coach

interview prep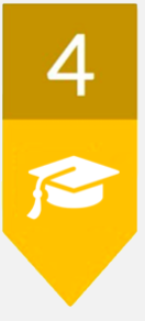 Finalizing of all college interest

Organization of college/university official visits*

Sport scholarship final offers

Review of offers & division making support

School application paperwork support

National Letter of Intent support
Tennis scholarship commitment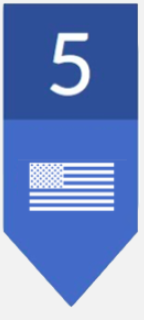 I20 preparation & support

Organization of U.S. embassy student visa process

Scholarship & Health insurance guidance & activation

Travel arrangements support

College pre checklist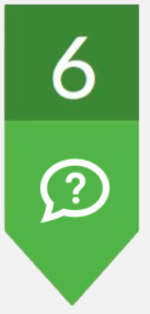 Support & Pro Career Management
Personal management

Support during university


University transfer assistance*

Tour tennis invites

Sponsorship introductions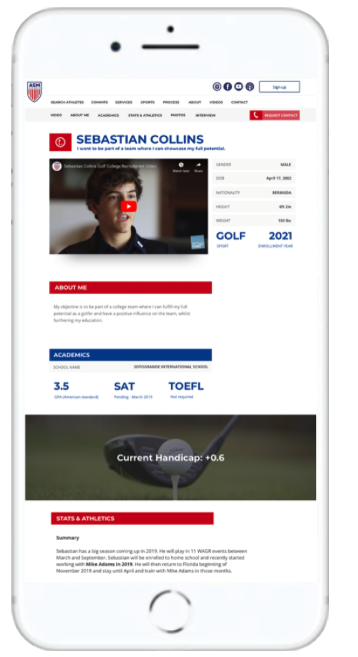 How can I connect to university coaches to get recruited on a tennis scholarship?
If you're like most of our members you believe in your potential both academically and athletically, but you just don't know which university coaches will recruit you and how the sport scholarship process works.
We engineered a new, fun and engaging way to connect to university coaches and learn how the process works to help you get the best sport scholarship in America.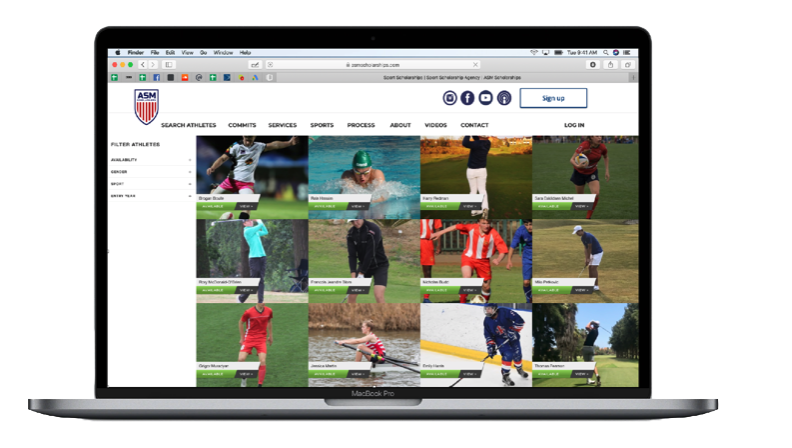 20,000 + 5000+ $30,000 7 steps
We have over 20,000+ registered university coaches within our platform consisting of NCAA, NAIA, NJCAA & CCCAA in over 27 sports.
Our platform has helped over 5000+ athletes from over 82 countries in more than 20 sports.
On average our members receive $30,000 per year in sport scholarship money to their chosen university.
If you are feeling confused and don't know where to start we have made a 7 step video course to help guide you through the process so you don't make mistakes.

University match tool, recommends you exactly which coaches to contact

Coaches can message you directly

Update your profile anytime

Average scholarship received by our members $30,000 per year

Video training classes to help you every step of the way

Weekly live webinars to help you get recruited

When should you start? 12 years +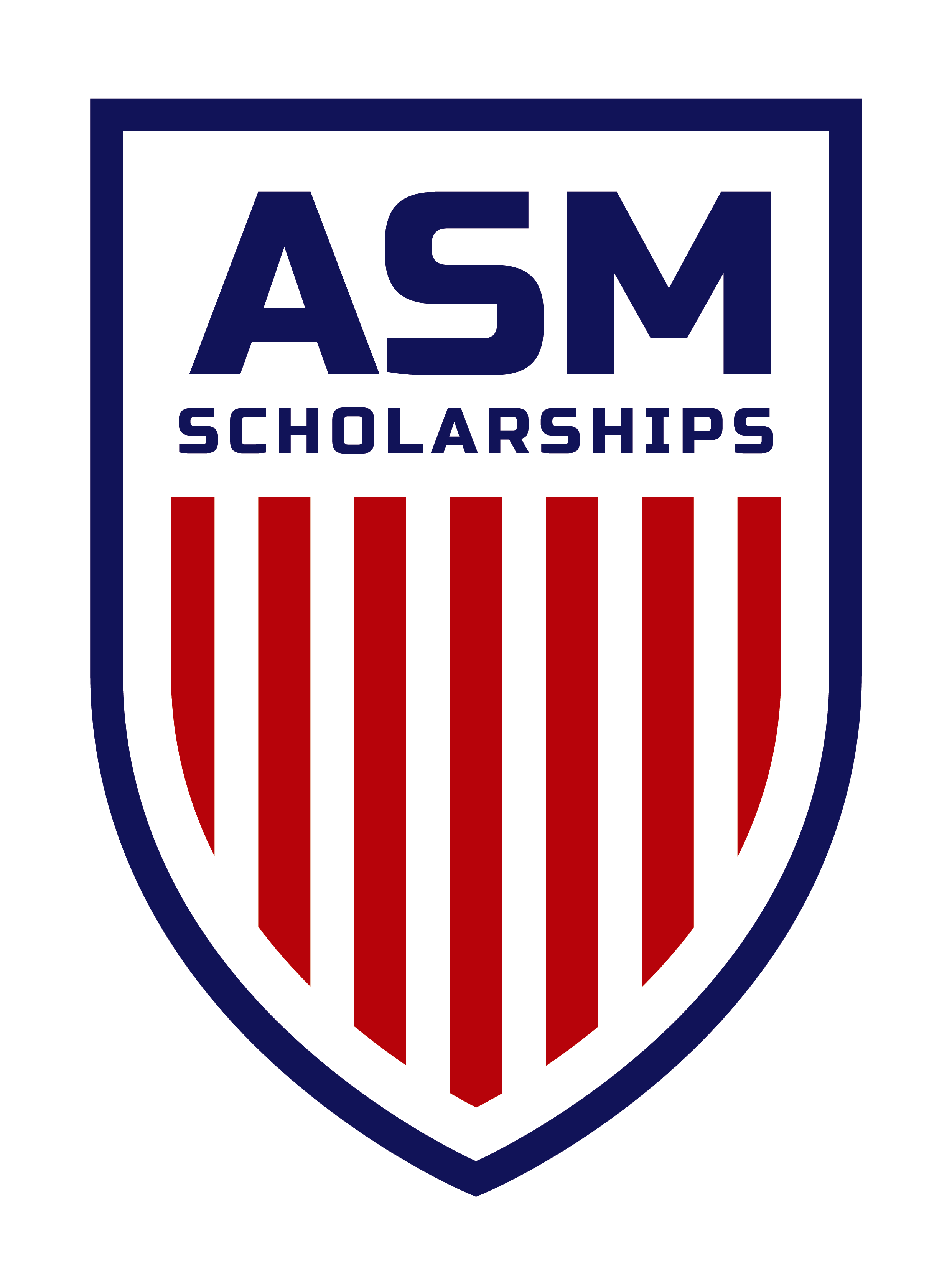 ASM SCHOLARSHIPS
AN ASM SPORTS GROUP COMPANY
1700 Palm Beach Lakes Blvd Ste 700
West Palm Beach FL 33401
ASM@ASMSCHOLARSHIPS.COM
+1 561 344 5200